Remember that advertisement where Mr. Amitabh Bacchan quotes these lines: " ek din toh gujariye Gujarat mai", well since then Gujarat has been on a bucket list of many people.
Gujarat comes under one of the most beautiful and well developed states of India. It is part of western India and has borders by Rajasthan to the north, MP (Madhya Pradesh) to the east, the Arabian Sea and the Pakistani province to the west and, Maharashtra to the south. The local language there used is Gujarati, people also do speak Hindi as well as English so there is no language barrier. Gujarat was also the home of Mahatma Gandhi and Vallabhbhai Patel.
All though Gujarati people wear all kinds of clothes but their traditional wear is lehenga choli for ladies and dhoti kurta for men. Young children wear fashionable clothes like jeans, skirts or tops.
Do you just have 2 days? Well fear no more, here are some places you can cover in 2 days!!
Top 32 best places to visit in Gujarat in 2 days
1. Somnath Mahadev Temple (Somnath)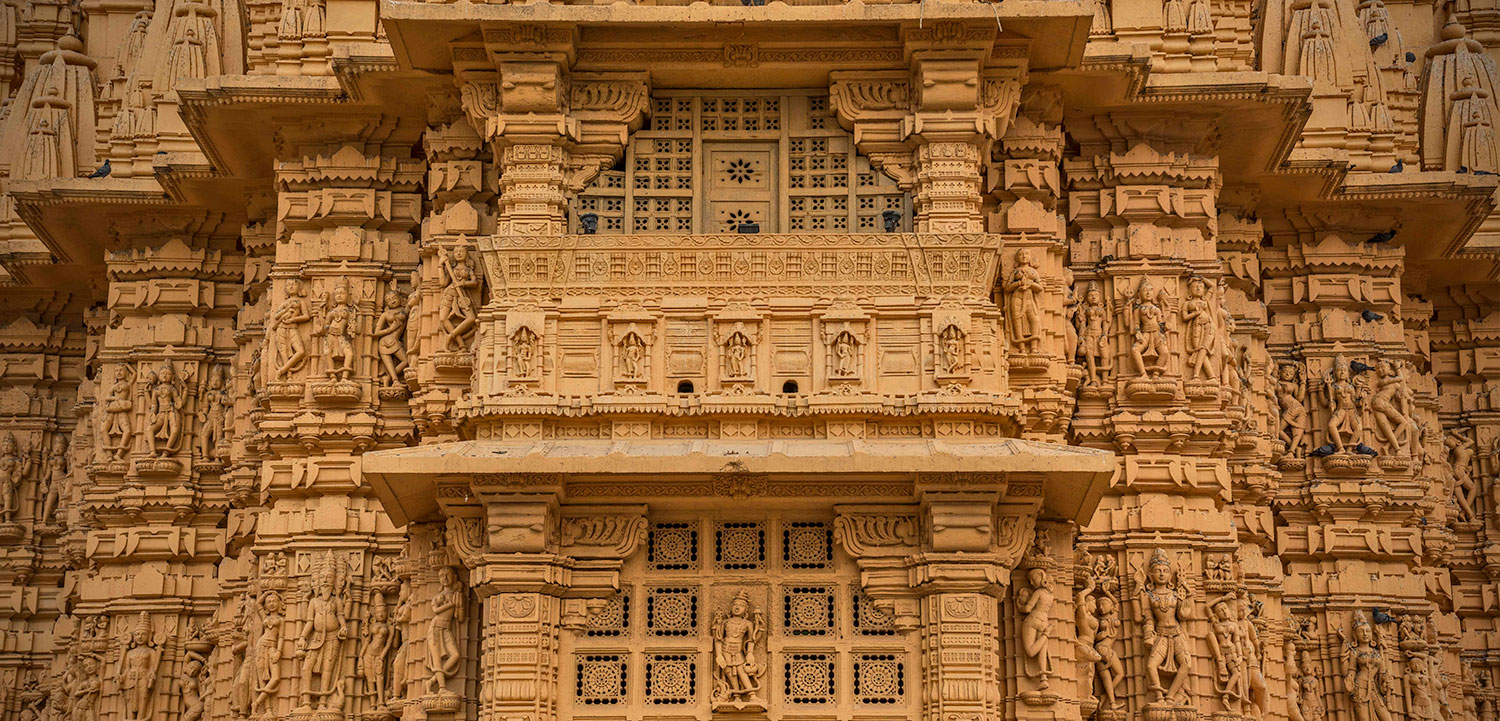 The Somnath Mahadev temple is famous for its historic beauty with a great beautiful sea view. The Morning darshan is a way you can start a day with Lord Shiva blessings. No camera and cell phones are allowed in the temple and there are lockers provided. Outside the temple there are people who click pictures. The atmosphere is very peaceful and calm thus one should surely visit.
2. Gir National Park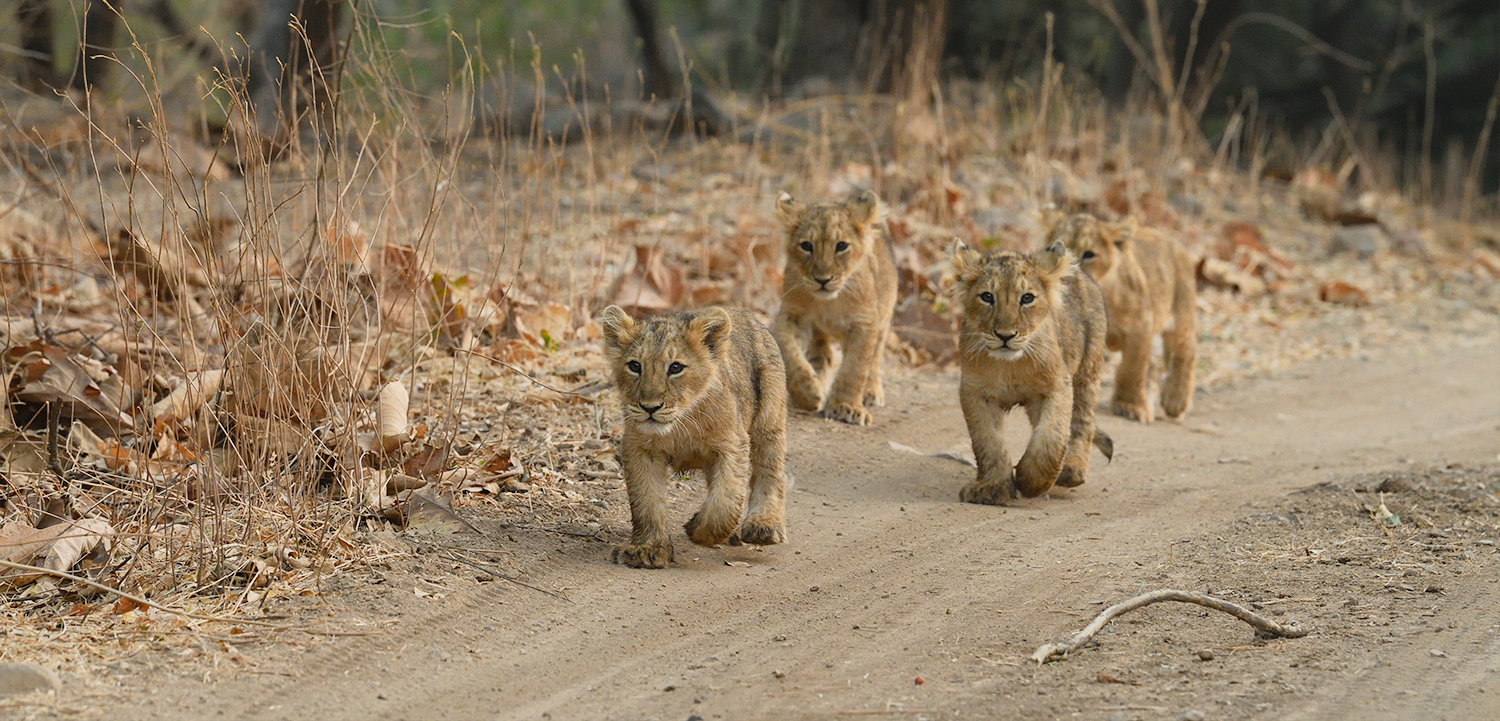 GIR national park is a fabulous escape for wildlife lovers. It is the largest home of the Asiatic Lions in India. Other than the lions it is also safe home of animals like Sambar and spotted deer, blue bull, chousingha, black-naped Indian and many other. One can also se vast species of almost 250 birds. So, if you are fan of wildlife and a bird watcher you should definitely this blissful place and connect with nature.
3. Great Rann of Kutch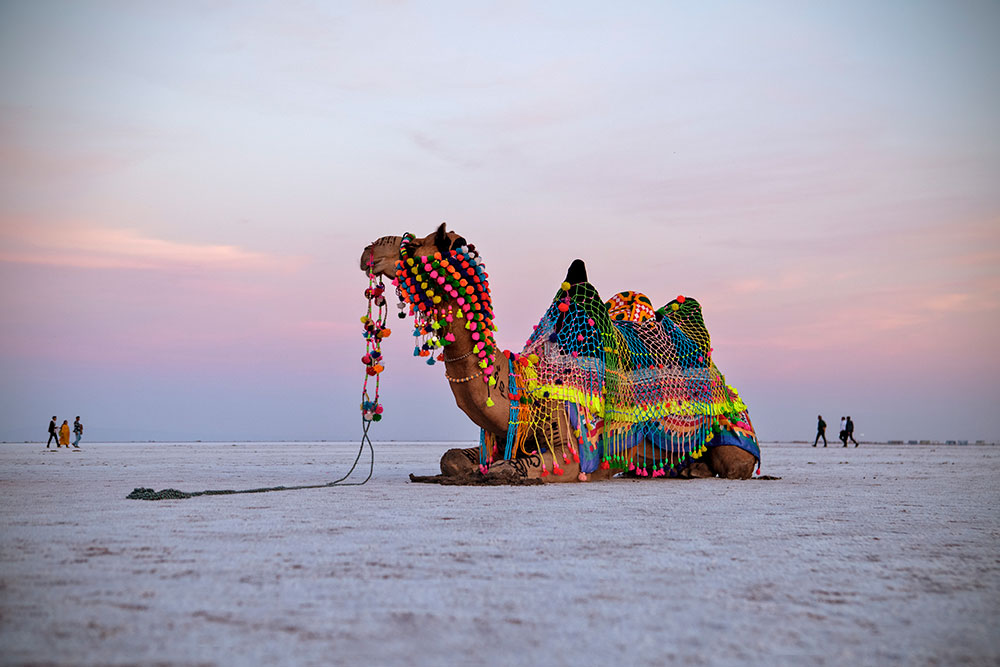 The Great Rann of Kutch is nothing but a white salt desert. One should definitely visit it once in their lifetime. It is the largest white desert in India till known and a must-visit place. One can enjoy camel safaris here on a moonlit night which is truly a blissful experience. No need to worry about the accommodation because you can find one for sure in the nearby village Dhordo and Hodka. It is definitely a must to go place if you have a weekend on your hands. You will never regret it for sure.
4. Dwarka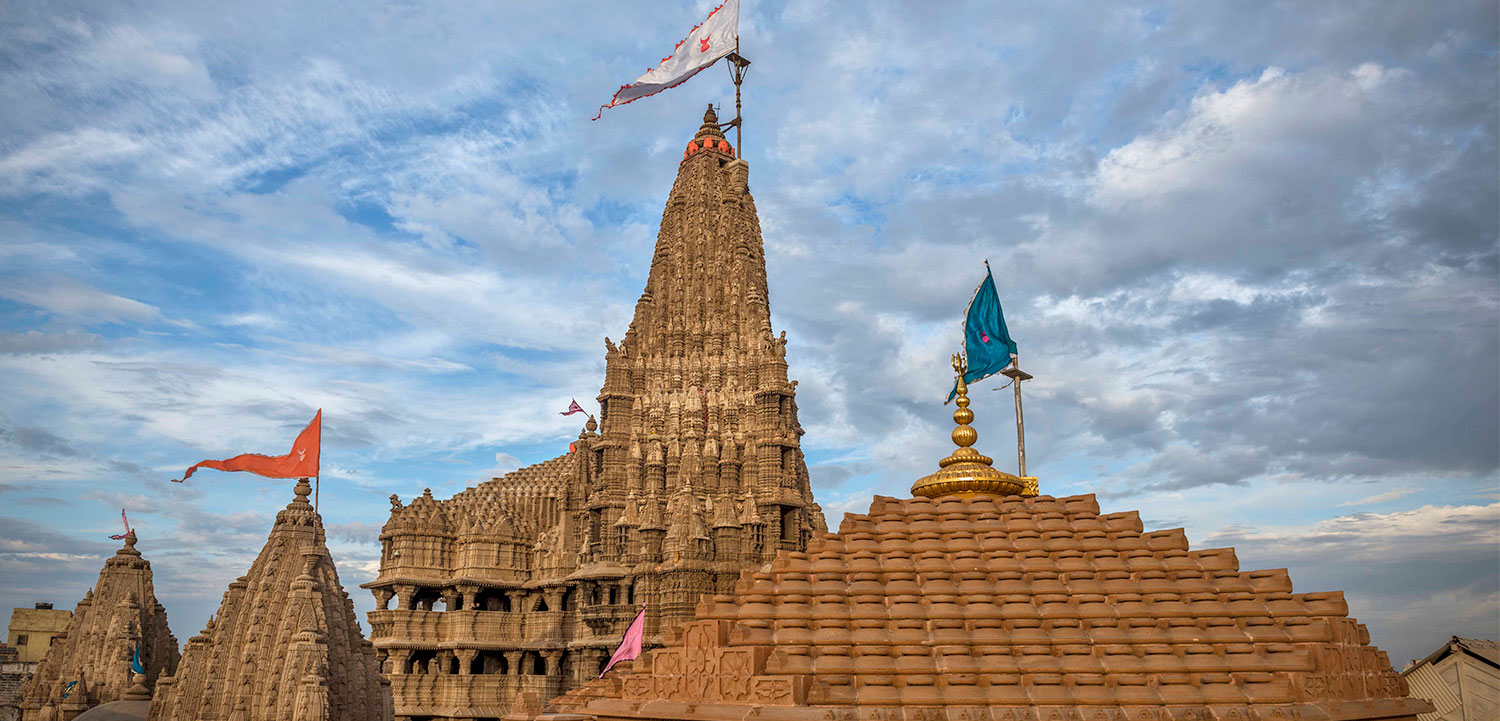 As we all know Dwarka is the place of Lord Krishna and doesn't need an introduction at all, as it is flooded with devotees all year long. It is also one of the chaar Dham of India, Dwarka is nestled in the lap of Gujarat, contributing spirituality and plentiful peace to everyone. In Dwarka tou will find many places like, Dwarkadhish Temple is a five-storied shrine which was built about 1400 years ago. Other than this, you would love to see Bet Dwarka, Okha which is 30kms away from Dwarka and some different temples dedicated to Rukmini who was Lord Krishna's Wife, Mirabai, Narsinh Mehta and Shank Narayan.
 5. Thol Lake Bird Sanctuary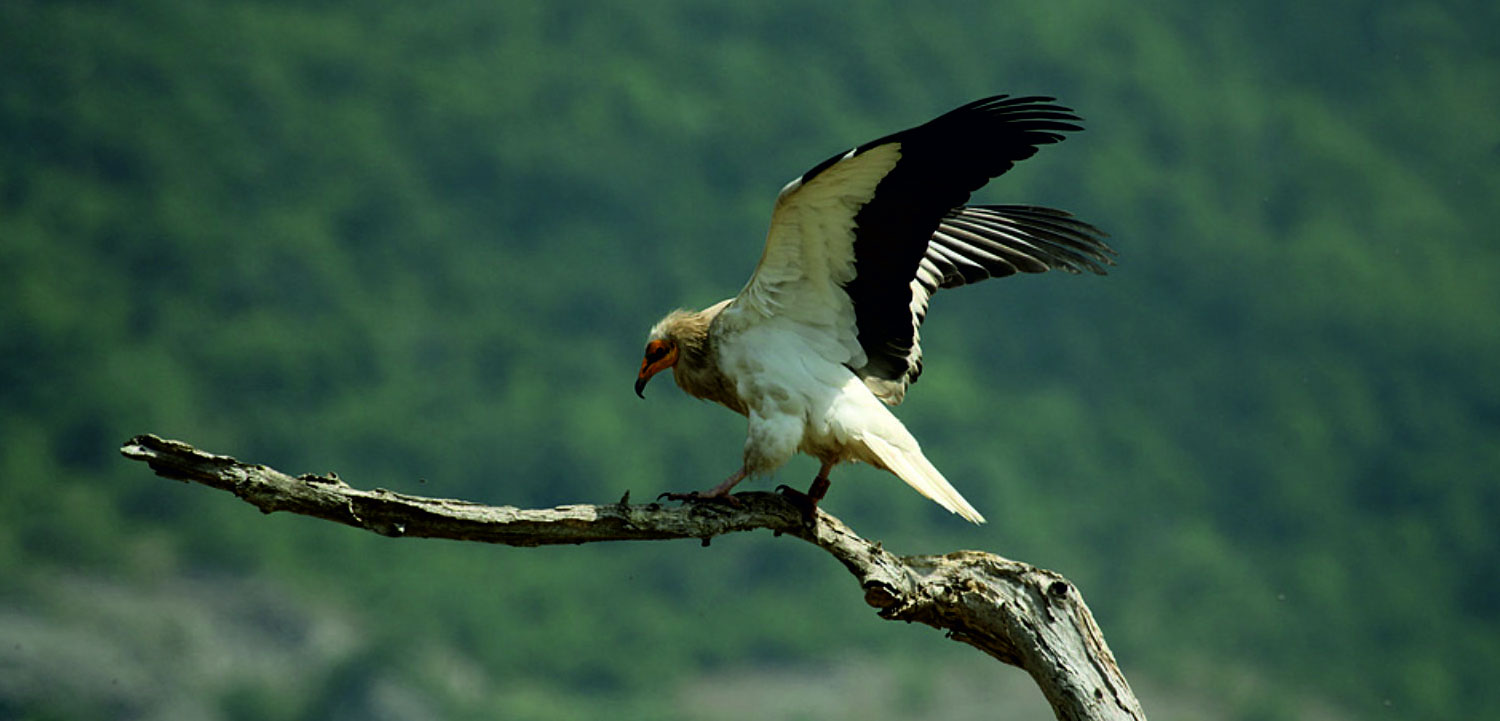 Thol Lake Bird Sanctuary is the place where you definitely want to be at. It is about 40kms from Ahmedabad, it is a fresh water lake at marshland. This place is home for about 100 species of birds and quite thus has become very popular place for bird watching in Gujarat. Flamingos, Cranes, geese, pelicans, whistling teals ,egrets and many other migratory birds and breed here. This place is also away from the hustle free life of the city makes you feel that you stay a bit longer every time.
 6. Mandvi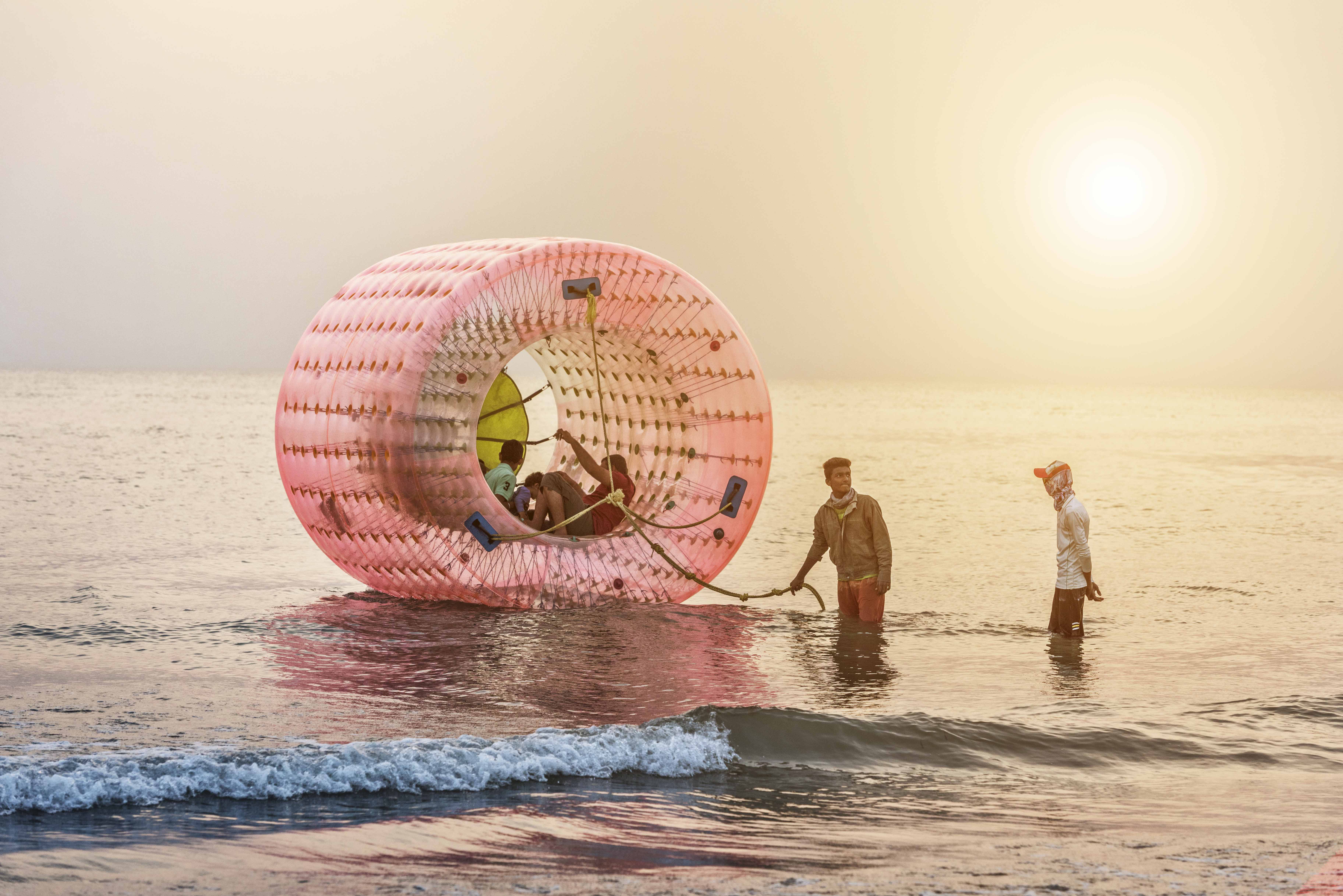 You can be expecting a SUN, SAND and BEACH vacation at Mandvi. It was once a famous port but now tourists have made this a place to love to be at. It was also a significant shipbuilding centre; however, it has been discontinued. Yet there are still some locals who still makes ships here near the Rukmavati River. The beaches are spotless and unquestionably attractive; the dissonance of the flamingos is the most blissful part obviously here. Other than the beaches, Vijay Vilas Palace is also worth seeing in Mandvi too.
7. Marine National Park
India's first Marine National Park it is, which is situated on the shore of the Gulf of KutchThis national park is no doubt very beautiful and consist of coral, Dugong and smaller cetaceans large whales like Blue Whales, Sei Whales, Humpback Whales, and Sperm Whales. At this marine park, coral reefs are also now a days tourist most attracted to. It is actually known to be the only place in the whole world to view the reefs without diving into the water.
8. Northwest Kutch
You should take some time out from your busy life and really visit this place. The four important sites to explore here are Narayan Sarovar, which is known to be the most holiest to Hindus; Koteshwar Temple, which has its connections to great Lord Shiva and Ravana; Lakhpat, which was known to be a port house once but now its not more than a ghost town; and the Narayan Sarovar Wildlife Sanctuary, which is now home to many bird species and some other wildlife. It is suggested that you take a tour of all these targets together to have one lovely and memorable trip to Gujarat!
9. Velavadar Blackbuck National Park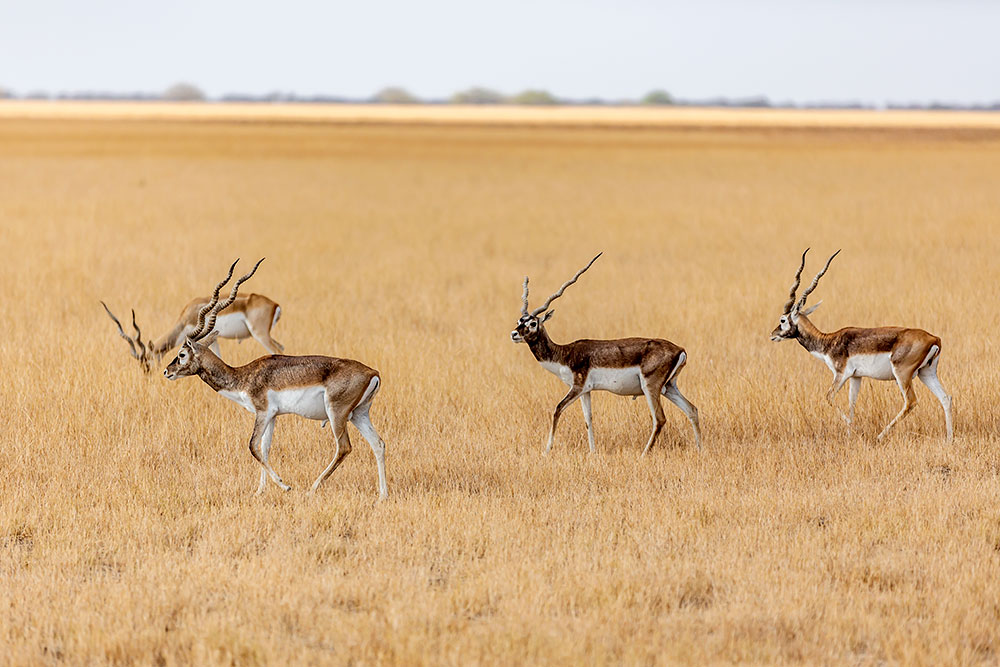 This is one another wild life sanctuary national park in Gujarat which is home to many rare species like blackbuck. It is situated in Bhal region, this park is like a treat for wildlife lovers and other than this you can even watch many other species of birds too. The best thing is that you have the opportunity to explore Velavadar on foot as well.
10. Saputara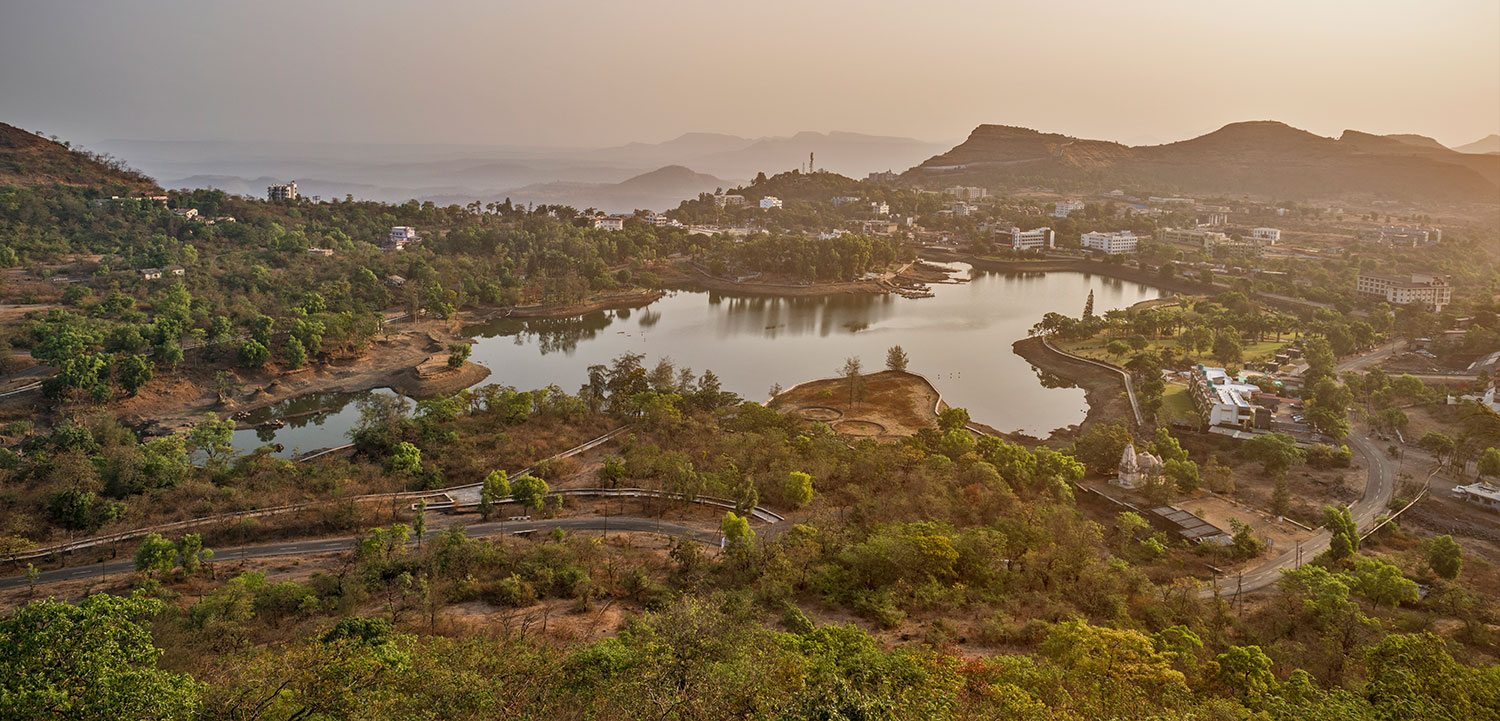 Perhaps it is the only hill station in Gujarat and not to be missed place in the city. It is surrounded by green trees and green rolling hills; this hill station is quite chocolate box. The fresh air and the atmosphere combined with nature make it another reason you should definitely go to. The main attractions here are Hatgad Fort, Sunrise point, The Ropeway, Boating in Lake Saputara and Artist Village. This lovely town is about 170kms away from Surat.
11. Vansda National Park
This place is known to be amongst the best wildlife reserves in Gujarat. It is situated in Navsari district, known to be home to many wildlife species. Beauty with both fauna and flora. There are about 444 species of flowering plants, 115 species of birds and more than 100 species of animals in the park available. This place is known to be the item on your bucket list if you are a nature lover.
12. Ambaji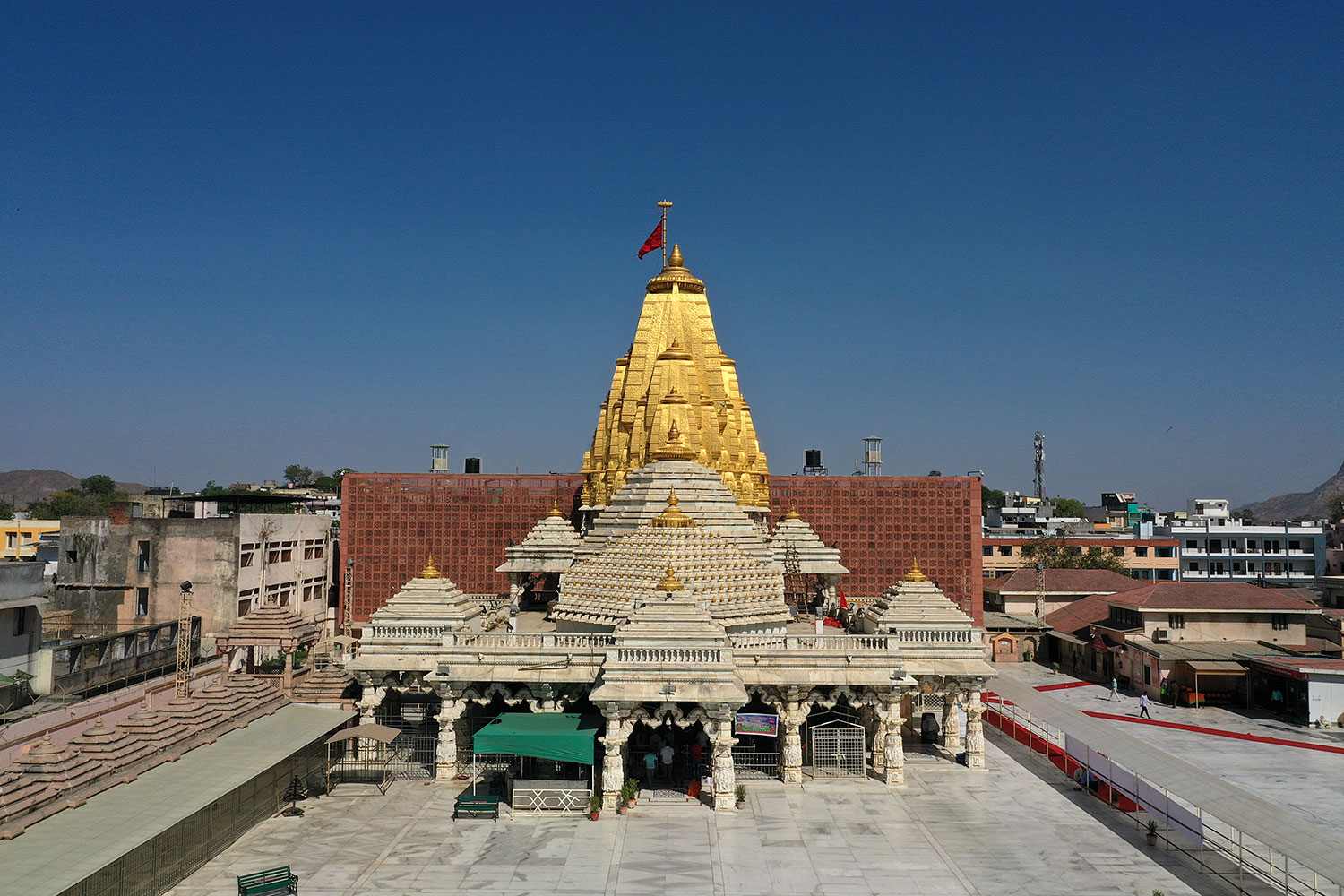 A picturesque little town, Ambaji is located in Banaskantha district of Gujarat.. Ambaji is situated about 180kms from Ahmedabad and is the best place for you to pay homage to the Goddess Sati or Shakti. A diminutive town with the stunning backdrop of Arasur Hills and surrounded by chunky forests, Ambaji is far away from the crowded and noisy city life and you can always find peace drenched in spirituality. Gabbar Hill, Kamakshi Mandir, Kailash Hill Sunset, Koteshwar, Kumbhariya and Mansarovar are the most places recommended to visit in Ambaji.
13. Champaner – Pavagadh Archaeological Park
If you want to relive the golden era of Gujarat, this is the place to go to, witness the impressive architecture and be pleased about the workmanship. Chamapaner is almost 50kms from Vadodra and therefore is the perfect place to be at on your weekend.
14. Dakor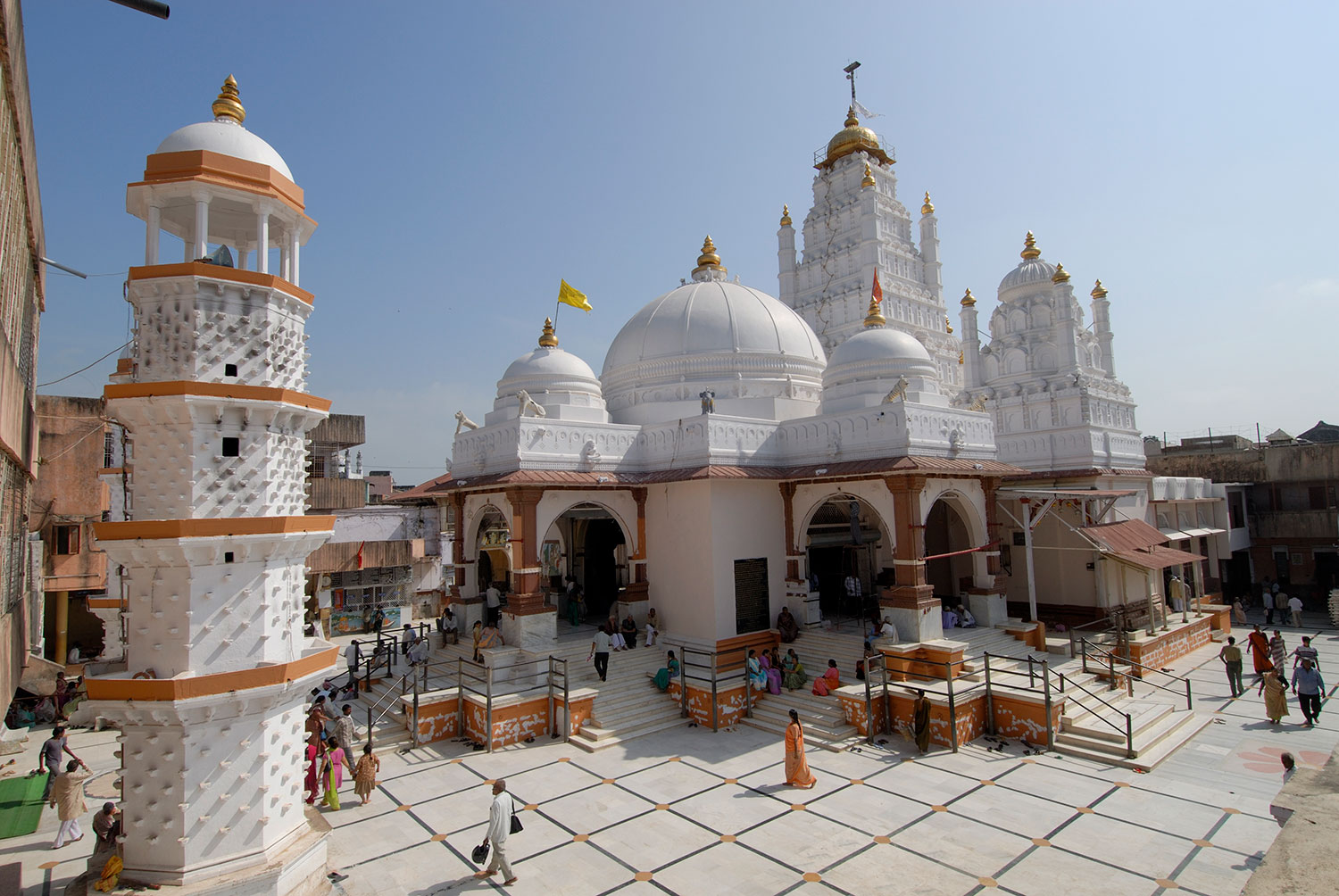 It is known for its outstanding Ranchhordrai Dakor Temple, Dakor can be called as a pilgrimage more than a holiday destination to be at. The temple is dedicated to the Lord Krishna, who according to mythology walked back from Dwarka to Dakor with his fervent devotee Bodana. Dakor is a place where you can find peace and enjoy the calmness under the Lord Krishna.
15. Dholavira
If you are a history lover then this is the item of your bucket list as it take you back to the Harappan Civilization. Dholavira is one of the largest Harappan sites in the Indian sub-continent and is a perfect go to somewhere different and some old new place to be at weekend. Pastoral as it is, Dholavira is also a great place for calmness and adventure at the same time.
16. Hingolgadh Nature Education Sanctuary
This wildlife sanctuary is solitary with dissimilarity! Positioned in Jasdan in Rajkot district, Hingolgadh Nature Education Sanctuary not merely conserves wildlife save for organizes camps to fashion responsiveness. These camps are for all age groups; the camps meeting point on wildlife, eco-system and their safeguarding. Lodging animals like Chinkara, Leopard, and Flying fox and many more.
17. Kutch Great Indian Bustard Sanctuary
This place is heaven for the bird watchers as it is the home to the Great Indian Bustard. These birds are known to be one of the heaviest flying birds. This is also know to be the smallest sanctuary as it is only 2km. The greatest time to be here is for the period of the monsoon, when the Great Bustards can be dappled straightforwardly.
18. Lothal
Just similar to Dholavira, Lothal is acknowledged for preserving the vestiges of the Harappan Civilization. It is situated near the village of Saragawala in Ahmedabad district, Lothal is known to be the best offbeat destinations in Gujarat. Like Dholavira, Lothal also has bits and bobs of all the stages of the Harappan culture, out of which few can still be witnessed. There is even a local museum that helps you be aware of better about the vestiges.
19. Mehsana
Mehsana is an ideal town for a family vacation. The attraction of this town is its massive water park, which is known to be the largest water park in Gujarat.
20. Nalsarovar Bird Sanctuary
Nature lovers, this place is for you! If you are a bird watcher never miss a chance to visit this place as Nalsarovar is a shallow yet stunning lake with muddy lands around it. Slowly but surely with time, Nalsarovar has become a most wanted preoccupy of many wandering birds that come from Central Asia, Siberia and Europe. One can see about 250 species of birds here. This bird sanctuary is positioned about 64kms from Ahmedabad and thus offers a breathtaking opening to the city people to get pleasure from the charisma of natural world ,flora and fauna.
21. Palitana – Shatrunjaya
At Shatrunjaya Hills, you are on the subject of to bystander one of the most grandiose structures in Gujarat. The hill is surrounded by the most sacrosanct places in the state and encompass of about 108 huge Jain temples and 872 diminutive shrines with about 7000 images. The marvellous craftsmanship beyond doubt deserves positive reception as each temple is engraved and premeditated in your own way. The most gorgeous of each and every one is the Adishwar Temple.
22. Patan
Here's how you know Patan better, freshly one of its gigantic structures called Rani Ki Vav has been renowned as a UNESCO World Heritage Site. Patan is a petite chronological town which is situated in the Patan district; it is about 110kms away from Gandhinagar. This equipped town has a lot of historical significance and the greatest places to visit here can be Forts, Vavs, Talavs (Lakes) and temples. Rani-ki-Vav, Trikam Barot ni Vav, etc. Do not stop thinking about to buy a hand-woven Patola Saree from here.
23. Polo Monument and Vijaynagar Forest
This is one of the innovative intentions in Gujarat as not loads of people are alert of its exquisiteness. So, if you are an exploratory soul and like to expend a weekend exploring somewhat only one of its kind, Polo and Vijayanagar Forest is the greatest place to hit. Vijayanagar is about 160kms away from Ahmedabad and is sheltered with chunky forest; amidst which one can find the remainder of ancient place of worships. Seems like one of those breathtaking movie scenes right? Well without a doubt it is!
24. Porbandar
A beautiful coastal city, Porbandar is just the thing for a short break in Gujarat. The city is the perfect mix together of both ancient and modern world. One can march in the earlier period with a visit to profuse stone buildings and temples. Miyani Beach, Barda Hills Wildlife Sanctuary, Kirti Mandir, Porbandar Beach are some of the central places to trip in Porbandar. Also, what results the attractiveness of Porbandar other than its construction and unusual exquisiteness is the fact that it is the birthplace of Mahatama Gandhi and Sudama.
25. Purna Wildlife Sanctuary
Named after Purna River which passes all the way through the coolness, Purna Wildlife Sanctuary is to be found in Dang district. Nothing like other wildlife parks in the state, Purna has a bulky wooded area cover and is in the midst of the few places that collect serious rainfall. Leopard, rhesus macaque, bonnet macaque, and many other are amongst the regularly spotted animals in the park. At Purna Wildlife Sanctuary solitary can get pleasure from the faultless beauty of scenery and all together learn about the meaning of wildlife.
img src ~ www.surattourism.com
26. Modasa
Well, you can effortlessly use your weekend to do a pilgrimage. Visit Shamlaji in Modasa city in Aravalli district and you will be pleased to find out that you have ended the correct choice. This is individual of those holy places in Gujarat, where you can bathe yourself entirely in the worship of Lord Krishna.
27. Taranga Hills
Another set of grand temples footing on the top of the Taranga Hills in Gujarat. Taranga is to be found about 20kms away from Vadnagar and is the named behind Devi Taranamata. The rising and falling hills are residence to Jain Temples that support to 12th century AD. Taranga is a gorgeous place to devote your weekend on
28. Vadnagar
This city is alleged to have been rank on the embankment of many departed eras. To be found in Mehsana district at a coldness of about 111kms from Ahmedabad, it is a chronological town that may stimulate a push for in you to burrow deeper into the times gone by of India.
29. Wild Ass Sanctuary
Positioned in what is called the Little Rann, Wild Ass Sanctuary is the single one of its kind. The chocolate box scene makes the mission here all the more attention-grabbing. Along with being the abode of the extraordinary Indian Wild Ass, this sanctuary create a centre of attentions to many international in danger of extinction birds like houbara bustard, dalmatian pelicans, hawks etc. Wild Ass Sanctuary is a just what the doctor ordered choice for a weekend jaunt if going wild is in your start this time!