Gandhinagar is in Gujarat, and is most visited by people from Ahemdabad and Pune. This place is visited by all kind of people like family, friends, kids etc. Mostly is a houseful place by families as it provides a good package of trip. There are many famous tourist places in Gandhinagar. Gandhinagar could be said as India's point of Interest due to obvious reason, Gandhi ji.
If you visit Gandhinagar here are some top 25best places you should definitely catch up on.
Sabarmati Ashram / Mahatma Gandhi's Home This place has a very good exhibition of Gandhiji's life and his time, place where the freedom was born. Ashram is well maintained with Gandhi ji's memories. This place shows the history of Gandhi ji and chronological incident which happened that time.
Img src ~ gujrattourism.com
1. Thol Lake Bird Sanctuary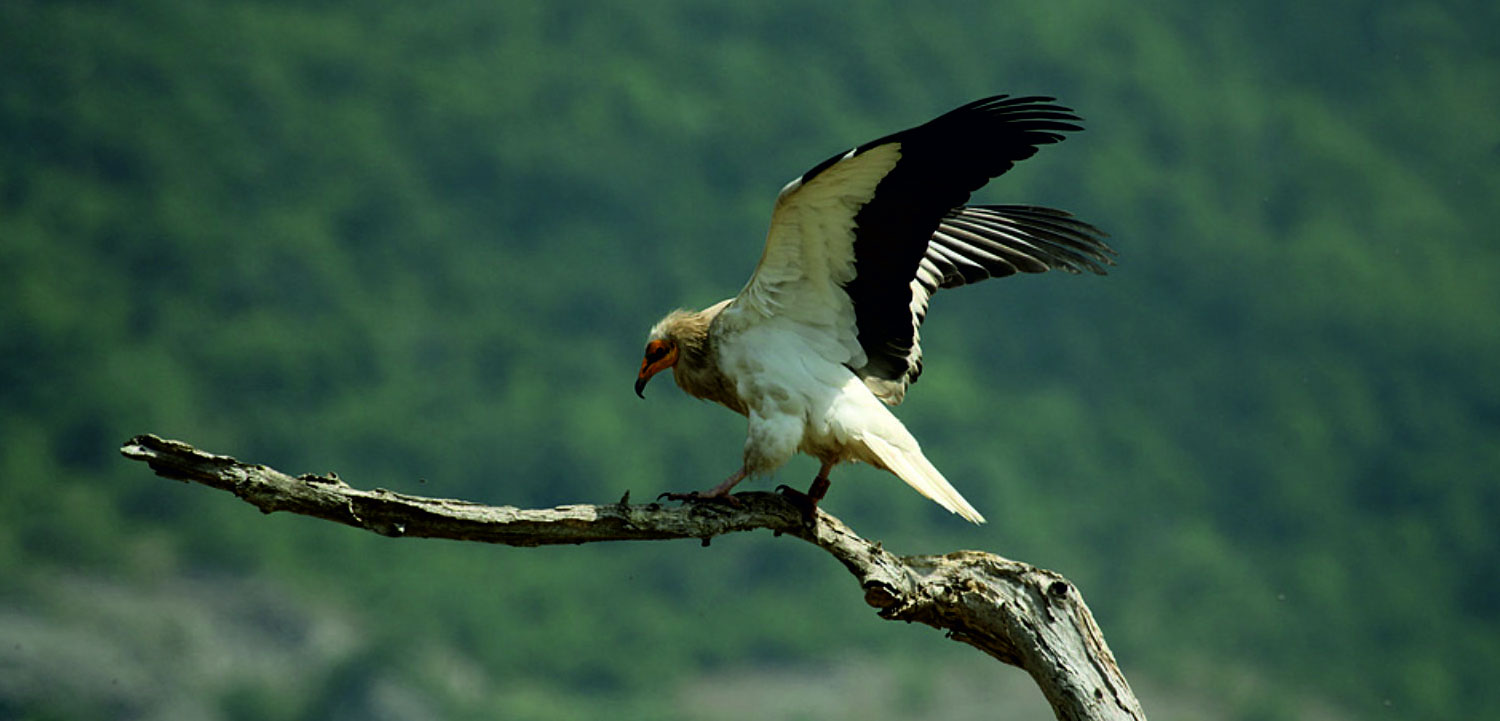 Thol Lake Bird Sanctuary is the place where you definitely want to be at. It is about 40kms from Ahmedabad, it is a fresh water lake at marshland. This place is home for about 100 species of birds and quite thus has become very popular place for bird watching in Gujarat. Flamingos, Cranes, geese, pelicans, whistling teals ,egrets and many other migratory birds and breed here. This place is also away from the hustle free life of the city makes you feel that you stay a bit longer every time.
2. Akshardham Temple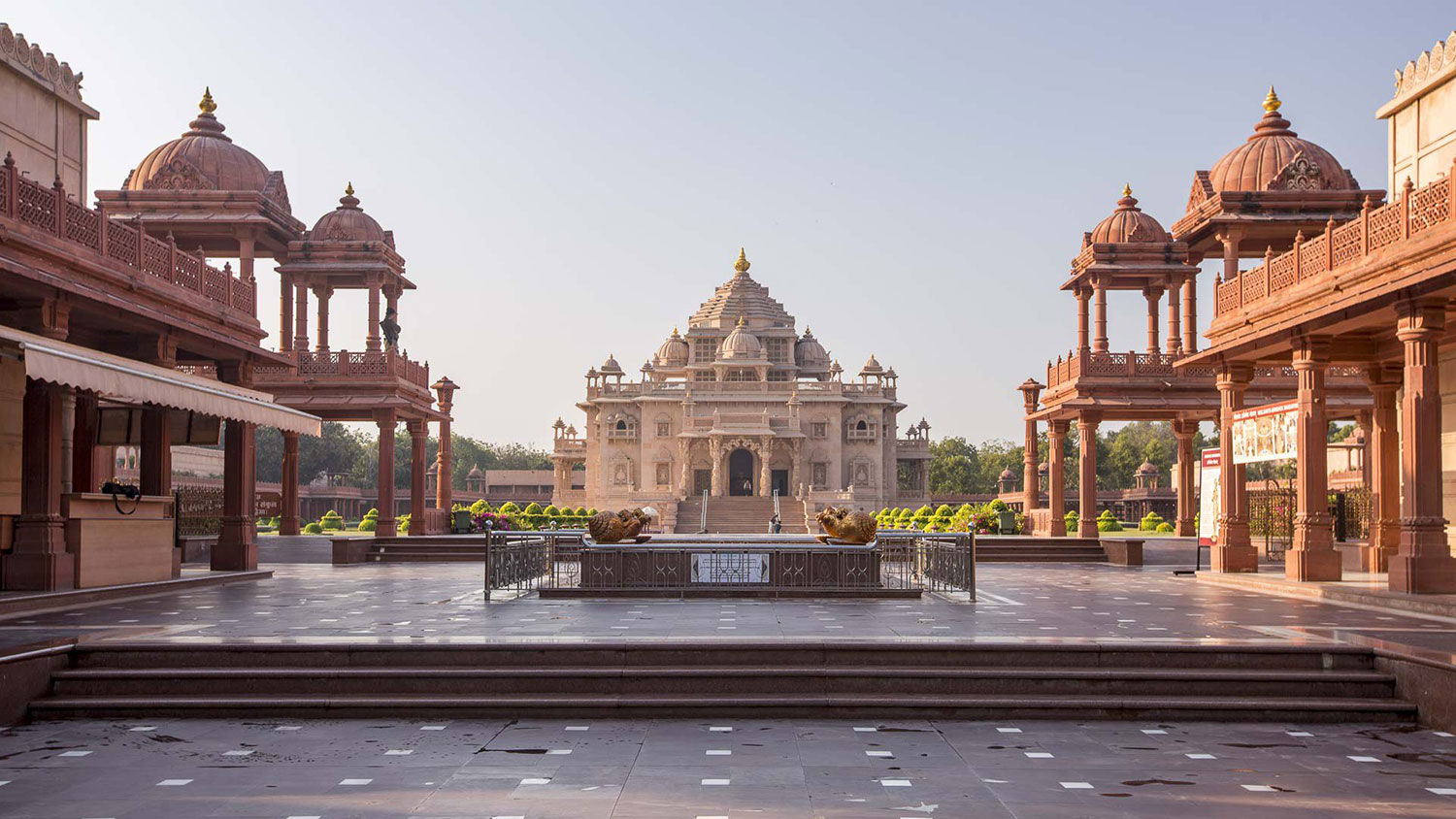 The Akshardham Temple was built in 1992 on 23 a acre plot and is in located in Gandhinagar, Gujarat, India. There you can find a mandir in centre stage which is built from 6000 metric tons of pink sandstone brought all the way from Rajasthan. It is known that it took 13years to build the Mandir.
The fascinating thing about this mandir is that there is no steel or iron used anywhere in the mandir. It has a 7 feet tall gold leafed statue of "Swaminarayan" .this place has a water view and in the evening there is a water show also conducted which is a must watch show. The experience is beautiful. This place needs a whole day to be visited.
3. Shree Swaminarayan Temple Bhuj
As Gujarat is full of Temples. The "Shree Swaminarayan Temple Bhuj", is one of them. You should visit definitely during the aarti timing as people come from all over India comes for this part. Some area of mandir is restricted for women though but other than that it is a wonderful place.
4. Trimandir
Trimandir is a very stunning trimandir which was encouraged by Akram Vignani Pujya Dada Bhagwan has now taken silhouette at Adalaj on the periphery of Gandhinagar. All the followers around the world come to celebrate Pranpratistha from 25th to 29th December usually.
At the center of the temple you can find a 13 feet deity of Shri Simandhar Swami. You can also find the idol of his shaashan, dev Shri Chandrayan Yaksh and devi Shri Panchanguli Yakshini there. It also houses many idols and god, if you want to get spiritually connected then this is the place you need to be at.
5. Indroda Nature Park
If you are a nature lover this is the place where you must be at. This place is full of different types of animal species and a wonderful place for a day out of a picnic. You can perform different activities here like cycling, jogging and it is a great place for kids too.
6. Uttarayan (International Kite Festival) in Gandhinagar
This is a kite festival celebrated in Gandhinagar annually every year. On this festival people fly kites of many different colours and you can see the colourful sky. Flying kites starts between winter and summer. The makers of kites start creating kites of different sizes and colours and in that special day the market is full of buyers. The festival is celebrated with such an enthusiasm that the day is declared as holiday such that everyone can enjoy it to the fullest.
7. Dandi Kutir
Dandi Kutir is nothing but a beautiful conical shaped museum. The museum is a great place where you can learn about Gandhi ji and his preaching. It is maintained greatly and a famous spot for the history lovers as well as Gandhi ji's lovers. One must visit this place as it has so much to teach about.
8. Children's Park
This place is very enjoyable for kids as there are many activities the children can enjoy. A place great for kids as well as for adults. You can come and work on your bond with kids. This place has activities like sea sow, boating and other swings too.
9. Agora Mall
If you are tired of sightseeing and want to have some fun then people you can always go to Agora Mall. Here you will find place to eat as well as shop. If you have kids with you, that's not a problem too as you can find kids zone too where they can play and have fun.
10. Sarita Udhyan
Sarita Udhyan is nothing but a park. It is one of the best places to visit in Gandhinagar for couples. This park has a beautiful environment and during the rainy season it looks more stunning. To the backside of the garden, you can find Sabarmati lake too which adds another beauty to the park.
Img src ~ virtualahmedabad.com
11. The Vithalbhai Patel Bhawan
The Vithalbhai is nothing but the Gujarat Legislature office. It was named by the famous freedom fighter Vallabh Bhai Patel. This place does not have a amazing architecture but it does have history connected with it. It is treated as a landmark.
12. Blackbuck National Park in Gandhinaga
This is one another wild life sanctuary national park in Gujarat which is home to many rare species like blackbuck. It is situated in Bhal region, this park is like a treat for wildlife lovers and other than this you can even watch many other species of birds too. The best thing is that you have the opportunity to explore Velavadar on foot as well.
13. Aalloa Hills Resort Golf Course in Gandhinagar
Aalloa Hills Resort is a for sure and obvious goal for people who are bored and exhausted from the hustle and crowed life of the city. This 500-acres resort is snuggled in the middle of pleasing and rising and falling terrains, serving as an ultimate flee from the metropolitan area. Equanimity is paramount described at this place, where people can speck peacock balleting, nilgai roaming in the ostensibly never-ending inexperienced landscape.
This resort has an Ayurveda centre and clubhouse, but what extraordinary part of this place is the star magnetism is the golf course. The Aalloa Hills Resort Golf Course spread outs across an area of 25 acres. This is a 9-hole 34-par golf course, which has gained enormous attractiveness amongst locals as well as holiday-makers. A range of amenities like self-service restaurants and spectator area is provided at this golf course for the reassure of guests.
14. Rani Roopmatis Mosque in Gandhinagar
The Rani Roopmatis Mosque was built by Sultan Mehmud Beghara in the memory of his beloved wife Rani Roopmati. It is known for its delightfully engraved domes, dexterously sculptured minarets and stunning galleries, this mosque is an delicate illustration of the combination of Hindu and Muslim styles of construction.
Visitors can see three gorgeous domes, supported by pillars and associated mutually by a flat roof. The arrangement of the domes is such that the daylight illuminates even the interior halls of the mosque. The essential sector of the well-planned mosque is on a faintly prominent raised area, which looks reasonably exceptional.